Transfer Documents from PC to Life Assistant
By Hex Studio
Transferring any documents from PC to Life Assistant can be easily achieved in 3 steps.
1) Connect iphone to pc. Open iTunes and go to your 'Device' .
2) Goto 'App' tab and then scroll down to the bottom. You will see Life Assistant icon as below.
.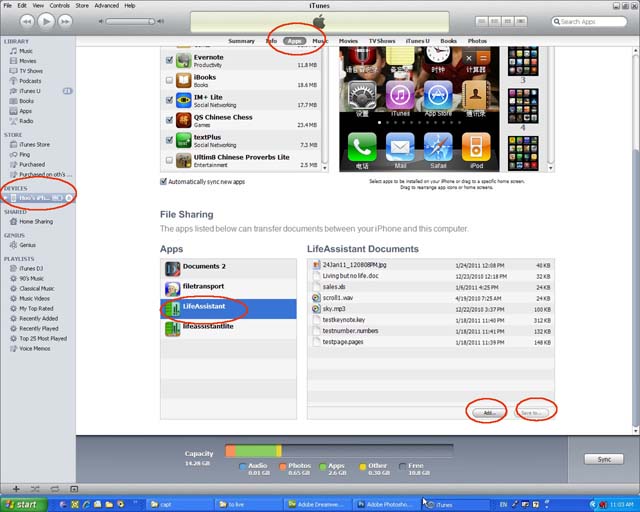 3) The list of files at the right hand side are files currently in 'Life Assistant' app. Choose 'Add' to add documents to 'Life Asssistant' and choose 'save as' to save the documents to the PC.